GROUP PIONEERS CHEAP TRICYCLES TO TRANSPORT WOMEN IN LABOUR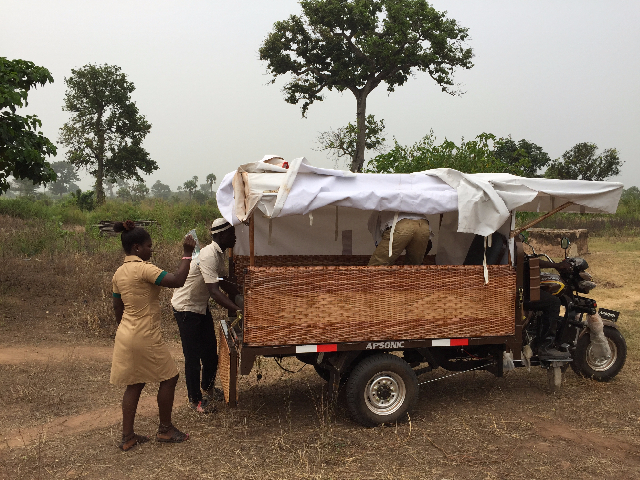 For many women in rural Ghana, childbirth could mean the difference between life and death. Run-down roads, an unreliable ambulance service and inadequate health facilities make labour a nightmare and child survival a matter of luck.
Despite huge efforts to bring down maternal and infant mortality and the strides already achieved, one new-born child dies every 15 minutes with 30,000 new-born deaths recorded every year according to the UN's children Fund, UNICEF.